MONTREAL — Transat is launching its 2015-2016 Cruise Collection.
From stem to stern, the 112-page brochure features 135 of the world's most popular itineraries that connect directly with Air Transat's flights and are offered by 14 cruise lines.
User-friendly tools such as Ships at a Glance and Flights at a Glance make it easy for clients to plan their journey and discover the Caribbean, Europe and beyond from a different perspective while new complete day-by-day itineraries have been added to the handy itinerary maps.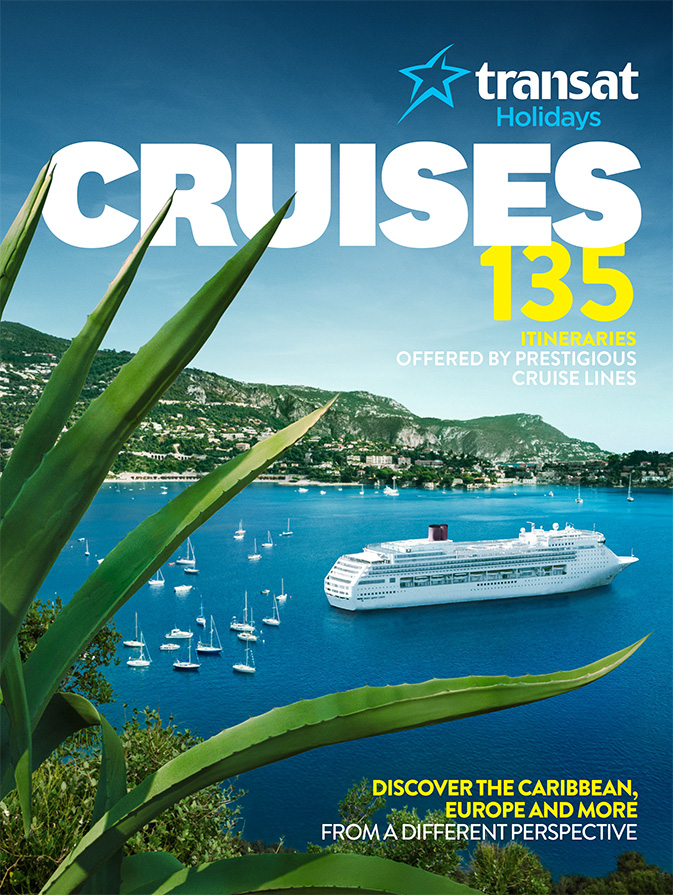 Other new inclusions for this year include Transat's partnership with CroisiEurope which offers river cruises in Europe, Russia and Southeast Asia, barge cruises along some of France's most picturesque canals and coastal cruises to some of the Adriatic's most beautiful seaside ports.
As one of the largest integrated tourism companies in the world and a leader in Canada's leisure holiday travel industry, Transat is offering cruise advantages including Flight Protection, generous baggage allowances, local representatives and extra perks for cruises departing from Florida.
Clients who book an Air Transat flight with their cruise by Jan. 31, 2016 can save up to $230 per couple and take advantage of free transfers in Europe for cruises sailing from Barcelona, Rome, Athens and Venice for departures between April 1 and Oct. 31, 2016.
Similarly, clients who book early – by Oct. 31, 2015 for winter departures or by Dec. 31, 2015 for summer departures – can save up to $100 per couple when they combine their cruise departing from Florida with an Air Transat flight to Fort Lauderdale or Orlando.
For a full list of ships, itineraries and Transat's cruise advantages, visit transatholidays.com.