TORONTO — Mexico's Copper Canyon has a lot of tourism potential, but few people know about it yet. For agents, it's an opportunity waiting to happen.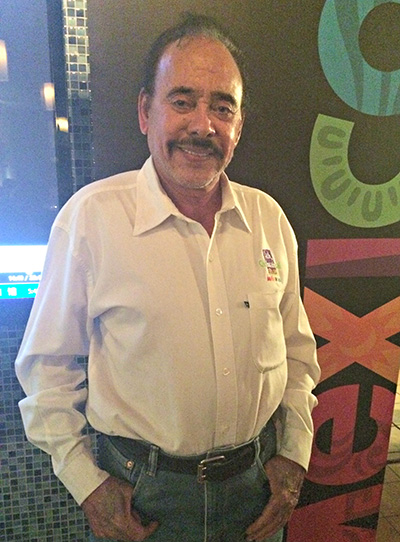 That's the message Juan Rodriguez, president of Mexico Adventures Inc., brought with him to a group of agents on Thursday night in Toronto, as part of a Visit Mexico event.
"This is a dream trip," said Rodriguez of the five-day train ride through Copper Canyon. The canyon (technically a chain of six canyons) is four times larger than the Grand Canyon, spanning 600 square miles.
The El Chepe train leaves from Chihuahua and transverses 85 tunnels and 37 bridges, winding around canyon walls, over raging rivers and through pine forests before dropping 8,000 feet to the terminal at Topolobampo Bay. Along the way, tourists have a chance to experience indigenous Tarahumara culture.
Previously, most tourists that came here were part of seniors groups. Today, Rodriguez says that demographic is changing. "For a long time 80% of the business was senior citizens, but now we're getting a lot of young people," he said.
This younger demographic is often seeking soft and extreme adventure, including mountain biking, rock climbing and zip lining. There are several zip lines in the canyon, including the largest in the world at three miles in length (which runs at 100 miles per hour).
While there are several pre-packaged tours available, "most of the time we need to customize the trip," said Rodriguez. Agents aren't just selling the canyon; many tourists want to extend their trip and spend at least a few days on a nearby beach, such as Mazatlan or Los Cabos. Packages can also be customized to suit various tastes, from seniors groups to budget trips and soft or extreme adventure travel.
There are indirect flights to Chihuahua from Canada; there are direct flight options from some Canadian cities to Mazatlan and Los Cabos.
Mexico has seen a 36% increase in Canadian visitors over 2014, with 25 Canadian airports now flying to 12 Mexican destinations, according to the Mexico Tourism Board. On Sept. 30, a webinar will be held for ACTA members to learn more about tourism opportunities in Mexico.