---
TORONTO — When travel agent Robert Townshend can't shake a particular booking from his memory, you know it was something special. He's been planning destination weddings for over 20 years and says he saw his LGBTQ destination wedding numbers start to climb back in 2010.
"We realized [back then] that this was going to be taking off.  As time went by the number of requests we have received for LGBTQ weddings has steadily increased until recently when they started going off the charts," he said.
One destination wedding booking that stands out for Townsend was the Mexico nuptials of Lance and Rex, who got the wedding they always wanted with a beachfront ceremony at a Karisma Hotels & Resorts property on the Mayan Riviera.
When Lance and Rex got back home, they told Townshend what a great experience it was. Even more importantly, "not ever, even once, did they feel uncomfortable. That's the way all LGBTQ destination weddings should be."
As the couple's travel agent, Townsend helped Lance and Rex realize their destination wedding vision based on his years of experience as owner of what he proudly calls Canada's premier gay travel agency, Toronto-based Total Advantage Travel & Tours.
He just recently completed a five-year stint at a community college teaching the travel and tourism program with special emphasis on LGBTQ weddings.
Business for LGBTQ destination weddings is booming, not just out of Canada but from the U.S. too, where same-sex marriage became legal just a few years ago. Suddenly couples have weddings on the brain, and not just hometown church weddings but destination weddings too. The buying power and demand for LGBTQ destination weddings coming out of the massive U.S. market is like a high tide lifting all boats, with more product coming into the market in top wedding destinations around the world.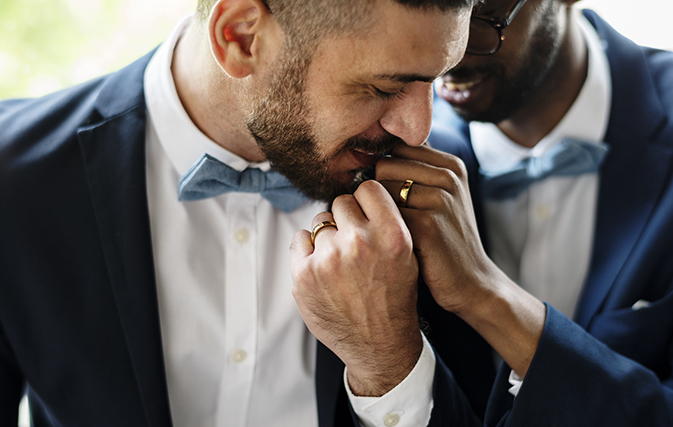 A destination wedding is a special event that results in memories that last a lifetime, says Townshend, "and the LGBTQ community wants to have the same memories as a straight couple."
More and more agents, especially those with strong bookings in the destination weddings market already, are expanding their sales expertise to include LGBTQ-friendly product.
While many agents are developing this side of the market on their own, others are getting a helping hand from their agency chain.
Transat Distribution Canada wants to keep its agents at the forefront of the growing market with what it says is an industry first: a destination wedding fam in Puerto Vallarta that will include training on LGBTQ destination weddings and the special requirements of the LGBTQ wedding market.
TDC reps say the program is being developed in response to the growing demand for LGBTQ destination weddings and will include specially-developed content created by Michelle Armstrong, TDC Manager, Groups & Special Programs, following consultation with LGBTQ wedding expert Bernadette Smith, CEO, Gay Wedding Institute.
"About a third of same-sex couples are planning destination weddings, yet many popular wedding destinations don't have marriage equality or LGBTQ-inclusive policies. It's critical for wedding professionals to be trained advocates for these couples so they feel safe when planning a destination wedding," says Smith.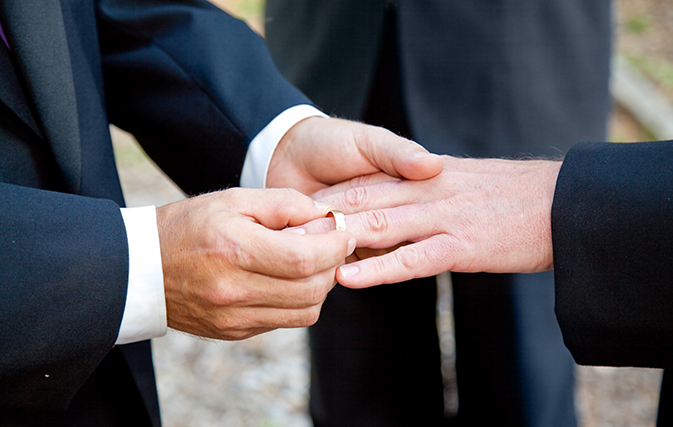 The LGBTQ Destination Wedding Fam will took place this week in Puerto Vallarta with site inspections at Transat's preferred hotels and resorts, meet-and-greets with onsite wedding coordinators, a visit to ceremony and reception locations, a same-sex mock destination wedding and hands-on workshops and in-classroom training about LGBTQ wedding market and destination weddings.
Debbie Cabana, Transat's Marketing Director, Social Media and Public Relations, says estimates put the number of marriage-minded same-sex couples planning destination weddings at about one-third. That's impacting the number of requests on Transat's travel agency network: "We see more and more interest in group requests for same-sex marriages at destination," she says.
Cabana says Transat began to see pick up in the market about five years ago. Now, she says, "the goal of travel professionals in Transat's travel agency network is to offer a high level of service while acting as the couples advocate to ensure the right fit."
She adds that Transat is working with retail partners specializing in this market and using their marketing means to get the word out. "In our marketing materials, we refrain from using the term 'bride' and 'groom', instead using terms that are gender neutral, like we did in our latest Weddings brochure."
Transat also has a 'Find Your Travel Professional' search function, complete with specialties, on Transat Travel and Voyages Transat's websites and travel professionals well-versed in LGBTQ destination weddings can promote their expertise through that system.
It's all very well and good to pursue LGBTQ destination wedding bookings as a potential new revenue stream. But as with any market, there are words to the wise from experienced sellers.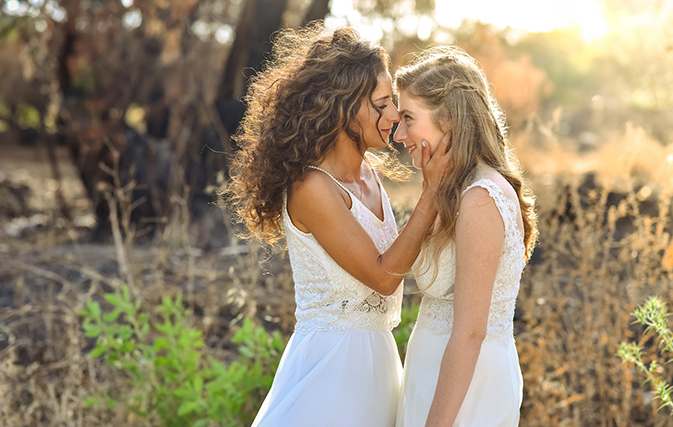 First, says Townshend, there's a wealth of destinations out there catering to LGBTQ weddings. "With so many destinations coming on board with same-sex marriage couples can choose among various places where they want to tie the knot. The most popular place is the Mayan Riviera in Mexico as LGBTQ weddings are not only accepted but encouraged and sought after.  There are many hotels in the area that offer special packages for the LGBTQ market. The hoteliers also make the couple feel warm and welcomed.  Gone are the days of awkwardness."
That said, Townshend notes that the best lesson he's learned in his years of planning and booking LGBTQ destination weddings is to stay away from countries that still have anti-gay laws.
"There are some people that are from certain countries that have archaic laws, however they want to get married there due to friends and family. I've learned that there is no way that something like that will work. Take parts of the British Caribbean, for example. There are many LGBTQ Jamaican-Canadians but they can't get married in their homeland because of the strict anti-gay laws. So I've learned that there is no use in even trying to deal with hotels in these kinds of countries, they just frustrate you and in the end insult you. It's far better to direct a couple to a pro-LGBTQ destination."
And Townshend gives this advice to couples planning destination weddings: "We advise them to invite all of their family and friends, regardless of family issues. Everyone should be welcomed and encouraged to attend. We advise them not to be afraid to be frank with the wedding planners at the various resorts as LGBTQ destination weddings are becoming the norm and they won't be discriminated against. You really have to get the couple to understand that these destinations want them and count on them to increase the acceptance to LGBTQ marriage in other countries."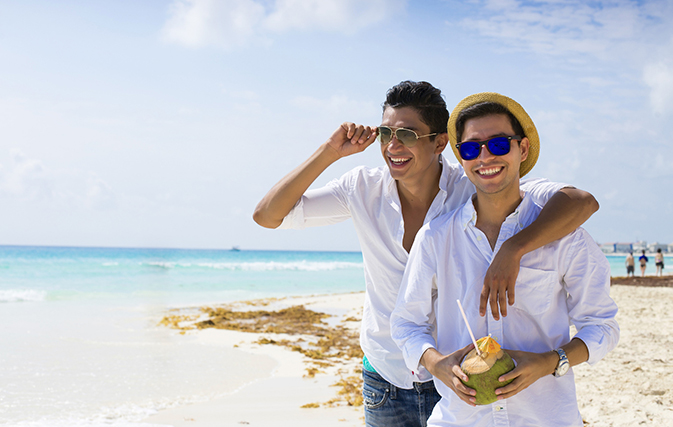 Transat's Cabana notes the popularity of Puerto Vallarta for LGBTQ weddings. The destination is known to be LGBTQ friendly – and that's what prompted Transat to host its fam there. A number of resorts in Cancun, Los Cabos and Punta Cana are also known to be friendly to the LGBTQ market, she adds. "On the transatlantic front, Tel Aviv, a destination that Transat flies to from May to October, is also known to be gay-friendly. Sitges, along the Catalan coast in Spain, near Barcelona, is also very open to the LGBTQ community, and Transat also flies to Barcelona from May to October."
Townshend has had positive experiences in Mexico too. "Most of the resorts in the Mayan Riviera are very pro-LGBTQ and will work with the couple for a perfect destination wedding. There are also several resorts in Puerto Vallarta that are actively seeking LGBTQ destination weddings."
He adds that there are many resorts in the U.S. that are aggressively seeking LGBTQ weddings, especially in Florida and California. However he points out that "most LGBTQ couples don't want to support a U.S. government that does not support them."
When it comes right down to it, every LGBTQ destination wedding between two men, or two women, or any two people in love should be as special and celebrated as the Mayan Riviera oceanfront nuptials between Lance and Rex.
"Everything worked out perfectly," says Townshend. "The wedding was conducted on the beach. The parents of both grooms were in the front rows with tears of joy in their eyes. Their wedding reception lasted until 4 a.m. And everyone who attended had a fantastic time."