3) Arizona, U.S.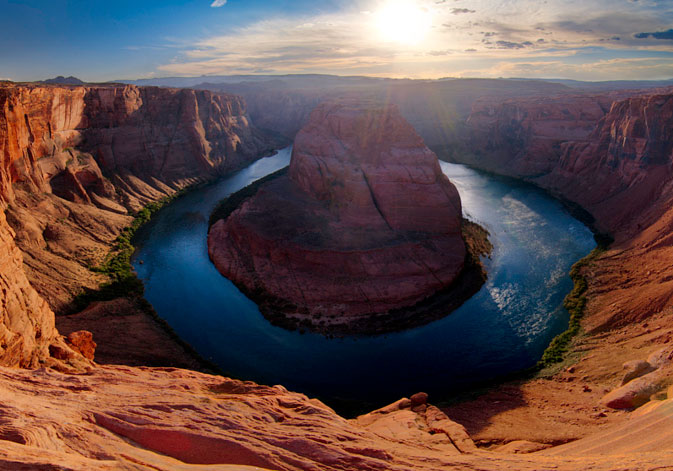 Nature lovers? Well we've got a destination picked out for you. Arizona is one of the most naturally stunning states in the U.S. Sure you've got Mount Rushmore, Californian beaches, and mountains upon beautiful mountains, but have you ever experienced the exquisiteness of Horseshoe Bend? One quick google search and you'll be booking your tickets to Arizona, we promise you that.
If you're planning on making a trip out to Page, Arizona to visit Horseshoe Bend, be sure to stop at the Grand Canyon National Park for one of the U.S.' classic landmarks. After snapping a few pics and you find yourself in Page, be sure to also check out Antelope Canyon. Trust us, it's worth it.
After all of the sightseeing, stay in Phoenix for premium restaurants, cafes, desert greenhouses, and shopping. They're also known for their amazing spas so be sure to take a day for yourself and just relax!