2) San Juan, Puerto Rico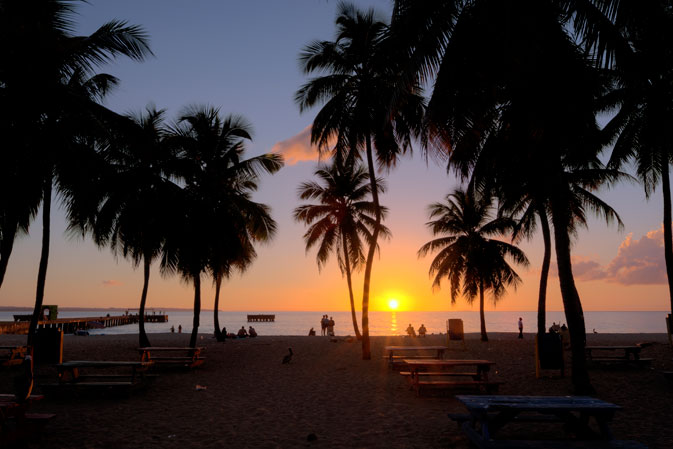 Puerto Rico was ruled by the Spanish for nearly 400 years until it came under U.S. control after the Spanish-American War in 1898. Even though this beautiful beach-filled island now belongs to our southern neighbors, the Spanish left their mark on the island's architecture, fortifications, and culture but most notably in Old San Juan in San Juan, Puerto Rico. But if you're less into intricate colonial buildings, then Puerto Rico's main lure of beaches and warm tropical climate is something you'll adore.
Our recommendations? Eat dinner at Marmalade, known for their bold, colorful, and rich menu or if you're looking for a quick snack, go to Café Don Ruiz and sip a traditional cortado while munching on local pastries. For beach beauty, check out the Balneario de Carolina or Playa Del Condado if you're looking for a fun time.