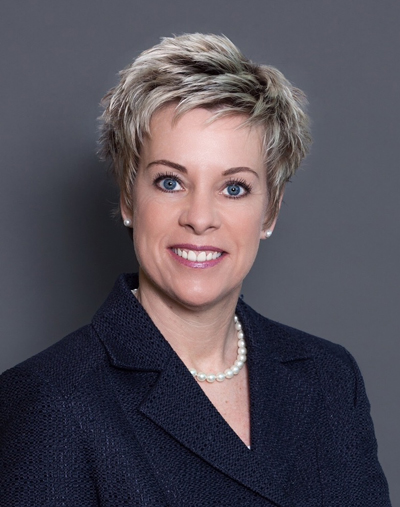 The response to Norwegian Cruise Line's Canadian Pricing at Par promotion has been "incredible", says Dana Gain, National Director, Sales – Canada in this edition of Friday 5.
1. It can be hard for Canadian travellers to justify a holiday with the current exchange rate. What sort of promotions has Norwegian Cruise Line put into the market to make taking an NCL cruise vacation that much easier on the wallet?
Gain: "I'm so glad you asked! We introduced Canadian Pricing at Par on March 1 and the response has been incredible. We believe the great response is a result of the Canadian consumer feeling more comfortable in the knowledge that our U.S. and Canadian prices are now the same on select sailings. This makes the math very easy indeed.
"We still have a full week left to book Norwegian's At Par promotion. Be sure to encourage your guests to book before it ends on March 31, 2016!"
2. How are bookings looking from Canada?
Gain: "It's no secret that currency has made the booking environment more challenging during this Wave season. We introduced at par pricing to help level the playing field for those guests who may not be interested in the value added offers and are more focused on price. Norwegian is very focused on supporting the trade at every opportunity. In short, we are focusing on the things most under our control to help our partners continue to grow their business."
3. It's hard to believe it's already been more than four months since the launch of Norwegian Escape. What are passengers loving most about the ship?
Gain: "Where do I start? The Waterfront, our award-winning Broadway entertainment, the unprecedented success of Margaritaville, the incredible food? Our focus on cultivating the onboard cuisine is already showing noticeable results. Our guests are raving about The District Brew House, Food Republic, and so many of the 28 other dining options onboard. And For the Record is so popular, we're making it a complimentary main stage show in the Escape Theater."
4. Is word getting out about NCL's new deployments in Asia, Australia and New Zealand and South America for fall and winter 2016/17?
Gain: "Absolutely, and we have our travel agent partners to thank for that. As we continue to innovate and offer new, exciting places to visit, the Canadian travel trade is of immeasurable help getting the word out to Canadian consumers.
"In particular, departures from Auckland, Dubai, Hong Kong, Singapore and Sydney in late 2016 and early 2017 have had a great response, as have our brand new sailings departing from Hamburg.
"South America has always been a popular destination and we expect this to continue with the addition of a wide variety of sailing durations from Buenos Aires, Rio, and Santiago. And there's more to come!"
5. What's been the reaction from Canadian agents to NCL's expanded Canadian presence?
Gain: "In 2015 we increased our Canadian trade team by 50%, and in the past 12 months we have demonstrated our commitment to live up to our promise of support. We jump at every opportunity to get in front of our partners and show them the kind of support they deserve. We show up on time, we answer every e-mail and we return every phone call. And we're not just master problem solvers – we are also seasoned professionals with a goal to helping grow the business. For Norwegian, this demonstrates our spirit of true partnership. And we're just getting started!"