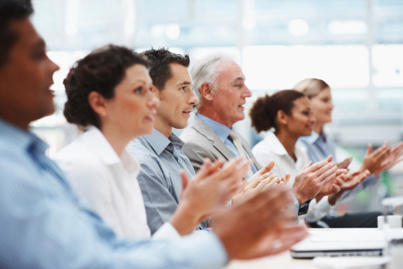 WINNIPEG — Travel Professionals International (TPI), a Virtuoso member and Canada's leading network of independent travel advisors, held its annual TPI Summit events across Canada last month.
Taking place in major centres throughout the country, advisor registration for the Summit events was over 300 – up 32% from 2012.
Tim Morgan, TPI Vice President, and Penny Martin, TPI Director of Sales, travelled across the country to deliver industry and TPI-specific updates on new programs and services consistent with TPI's 'Renewed Focus'. As previously announced, TPI has embarked on a renewed focus in three core areas which it unveiled to its network in early 2013: the recruitment, development and retention of superb and passionate support staff and advisors, the implementation of sales-centric resources and initiatives to help grow advisors' businesses, and the roll-out of best-in-class technologies developed in-house and with industry-leading technology partners to improve support staff and advisor productivity.
In addition, TPI Regional Sales Managers, Trudy McMillian (Western Canada), Rhonda LaFosse (Ontario), and Lisa Geddes (Atlantic Canada), hosted best practice group exercises and supplier presentations. Following the daytime events, advisors were able to network with their peers along with supplier representatives during a cocktail and trade show event plus take part in an exclusive reception for TPI's top producing advisors.
In select locations, TPI-exclusive Certified Sandals Specialist (CSS) training was also offered with over 165 advisors receiving their certification.
TPI Summit events were held in Winnipeg, Regina, St. John's, Halifax, Ottawa, Toronto, Vancouver and Red Deer.
The 2013 TPI Summit events were Platinum-sponsored by Transat Holidays and RBC Insurance, among other preferred partner participants.