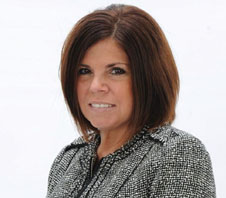 TORONTO — Silversea Cruises "didn't invent luxury cruising, but we're working very hard to perfect it," says Vice-President of Sales for North America, Kristian Anderson. The cruise line has set its sights on the Canadian market and has appointed a new Director of National Sales for Canada to help build market share here.
Lori Nojaim joined Silversea last month after 15 years with Royal Caribbean. "We're amping up our efforts in Canada in a way that we haven't been able to in the past," said Anderson. "Lori is an American, but she's based in Syracuse, NY so we say that she's 'Toronto-adjacent," he joked. "She has a skill set that really complements the Canadian market, and we didn't want to lose the impact of what she can bring to this market. And as we grow in Canada, we'll be looking to bring some Canadians to the team."
With a growing base of affluent travellers in Canada, and an interest in off-the-beaten track destinations, Canadians are an ideal market for Silversea Expeditions, featuring Silver Explorer (mostly to destinations in the Arctic and Antarctica, as well as some warm-weather itineraries in the Pacific and Latin America) and Silver Galapagos, and new in 2014, the Silver Discoverer, sailing to "remote and remarkable" parts of the world like Papua New Guinea and the Marshall Islands. "You've heard the expression 'been there, done that', Well, you haven't been here and you haven't done this," said Anderson of the Silver Discoverer itineraries. "These are rarely seen destinations and they'll be complemented by legacy Silversea service."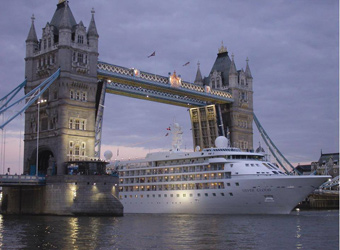 Silversea's advance bookings for 2014 are "incredibly strong", said Anderson. The cruise line will also be looking to host several agent fams in 2014. "It's a challenge to sell something you haven't experienced and we're eager to get Canadian agents onboard."
Anderson said the misperception that the Internet "is the salvation of consumers" is one of the biggest challenges in the industry. "The Internet paints a picture, but doesn't offer a narrative. And it often raises more questions than it answers.
"The value of a knowledgeable travel agent is unmatched. We recognize that at Silversea. We know that our guest is in the most capable hands when they're dealing with a travel agent."