NEW YORK — There are big things ahead for Nobu Hospitality in 2023, including five new hotels in Toronto, Rome, Marrakech, Atlantic City and San Sebastián.
Nobu Residences Toronto, said to be opening this fall, will comprise two striking towers, both of which will be home to exclusive residences anchored by Toronto's flagship, two-level Nobu Restaurant. A signature 36-suite Nobu Hotel will be located at the top of the West Tower. Nobu Toronto, which first broke ground in June 2018, has been dubbed the world's first integrated Nobu Residences, Nobu Hotel and Nobu Restaurant in the world.
In its 10th anniversary year, the brand, in addition to the five new hotels, will also welcome its first luxury residences in Los Cabos and has six other residential projects in the pipeline, including Al Khobar, Danang, Abu Dhabi, Tulum, Orlando and Punta Cana.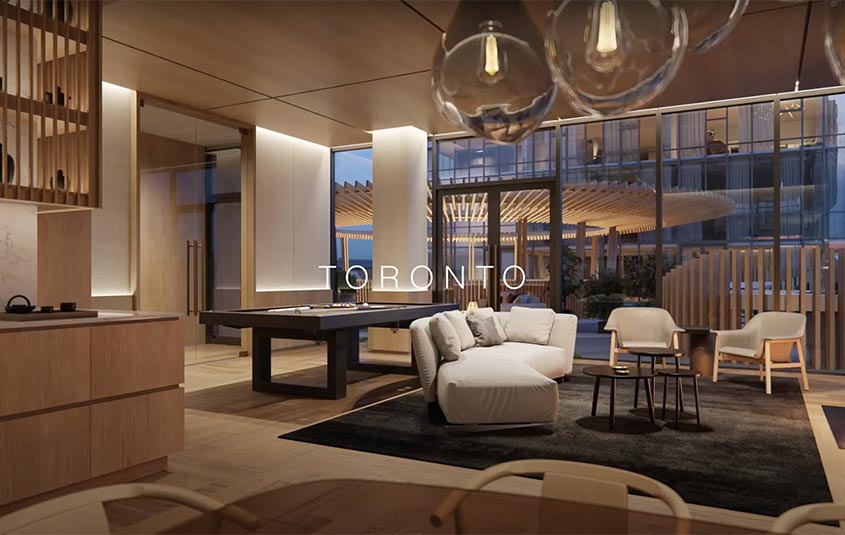 This robust development pipeline comes on the heels of new properties in Bangkok and Abu Dhabi, the latter being the 32nd property to join its portfolio.
Each of the company's existing 32 hotel destinations have been carefully selected based on the success of a Nobu restaurant. This year, the company will reach 60 restaurants worldwide. 
For more information go to https://www.nobuhotels.com/hotel-collection/.