Imagine having cancellation insurance to cover you in the event your pet gets sick, or if your boss cancels your time off from work, or the destination wedding you were travelling to is called off. This is where selling the Manulife Premium Protection Plan becomes a huge sigh of relief.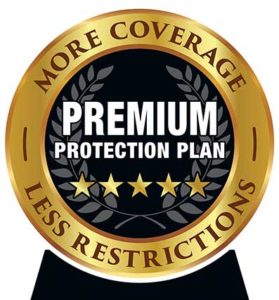 Historically, trip cancellation insurance policies cover you for a predetermined number of covered events, such as illness, travel advisories, and accommodation or transportation issues. Manulife Premium Protection Plan does not have a list of specific covered events, but instead, offers cancellation coverage for any unexpected and unforeseen event that prevents you from travelling, with only 4 exclusions that apply. This represents a travel insurance policy that is simplified for both you as the agent and your customer.
In addition to the comprehensive trip cancellation and interruption coverage, this package plan offers up to $10 million in emergency medical coverage, baggage loss and delay benefits, and travel and flight accident insurance. The Manulife Premium Protection Plan offers a "Cancel For Any Reason" feature allowing the client to be reimbursed up to 80 per cent of the non-refundable trip amount when they choose to cancel due to an expected event or if they just change their mind and choose not to travel.
When the plan was first launched, there was initial apprehension. It seemed too simple and too good to be true. In our experience, insurance can often be associated with being complicated and having so many exclusions and limitation attached to a policy. This plan was different, and our network of Travel Professionals needed time to adapt. The key to their success has been through product and sales training, and those who have made the commitment have seen an increase in their travel insurance sales. More importantly, their clients are thankful that this product was promoted, especially in the event of a claim situation.
Now you may be thinking, "how expensive is it?" Well you may be surprised to learn that for many one to three-week vacations sold in Canada, this Manulife Premium Protection Plan has a lower premium than most travel insurance package plans in the market.
At Manulife, we have built our reputation on the ability to be forward-thinking, reliable, trustworthy and strong. The Manulife Premium Protection Plan lends itself well to these core values. It is a convenient plan to have when life simply happens. We want to do our best to ensure that travelers are covered with this plan when it does.
*Conditions, limitations and exclusions apply. See policy for details.