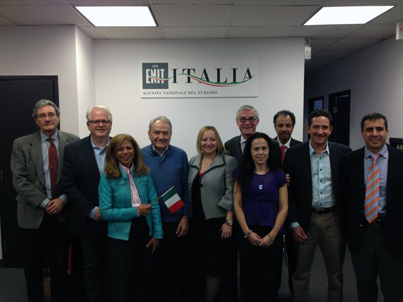 TORONTO — The Canadian Travel Council Promoting Italy (CTCPI), a co-marketing partner of the Italian National Tourist Board (ENIT), has elected its new board of directors and rebranded as 'ExpertsITALIA'.
This unique tour operator-based marketing organization was founded in 2006 to promote tourism to Italy within Canada. This group of Italy specialists is currently responsible for transporting a combined total of over 100,000 passengers to Italy annually.
ExpertsITALIA's new strategy intends to intensify its promotional efforts throughout Canada during 2014, enlarging its audience while broadening its appeal to potential new associate members.
Furthermore, ExpertsITALIA will foster close collaborations with the Italian National Tourist Board (ENIT), the individual regions of Italy, the Italian institutions in Canada, the media in general, and the trade in particular, in promoting tourism to Italy.
Current ExpertsITALIA full members include: ALBATours, Contiki, Globus family of brands, Insight Vacations, Kompas Express, Rail Europe and Trafalgar Tours.
Visit ExpertsITALIA.com for full details on this organization, as well as membership opportunities and activities.