PUNTA CANA — Bahia Principe Hotels & Resorts has reopened its third brand property in Punta Cana in response to an increase in travel demand to the destination in the last few months.
Reopening this month is the 756-room Bahia Principe Grand Punta Cana, a seaside property that boasts two pools, six restaurants, four bars, a disco, children's water park, the Bahia Spa and much more. The resort joins two other properties in Punta Cana that are now welcoming back guests: the family favourite Bahia Principe Fantasia Punta Cana and the adults-only Bahia Principe Luxury Ambar.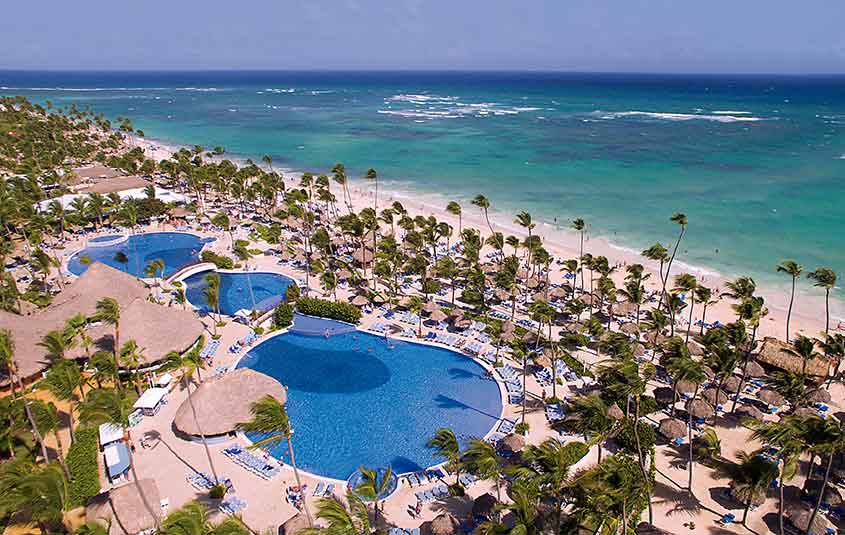 "At Bahia Principe, we take pride in always offering our loyal customers a variety of options to choose from that better matches their wants and needs, and so we are pleased to once again be able to offer this resort to them." said Lluisa Salord, SVP Global Sales, Contracting & Distribution. "We remain committed to reactivating tourism and helping the local community in Punta Cana, especially past employees that had been part of the Bahia Principe family for years."
As part of the brand's Grand category, Bahia Principe Grand Punta Cana offers unlimited Wi-Fi, one hour per day of complimentary kayaking or paddling, and a number of entertainment options suited for all ages, including activities inspired by the local Dominican culture such as dancing Bachata and Spanish lessons.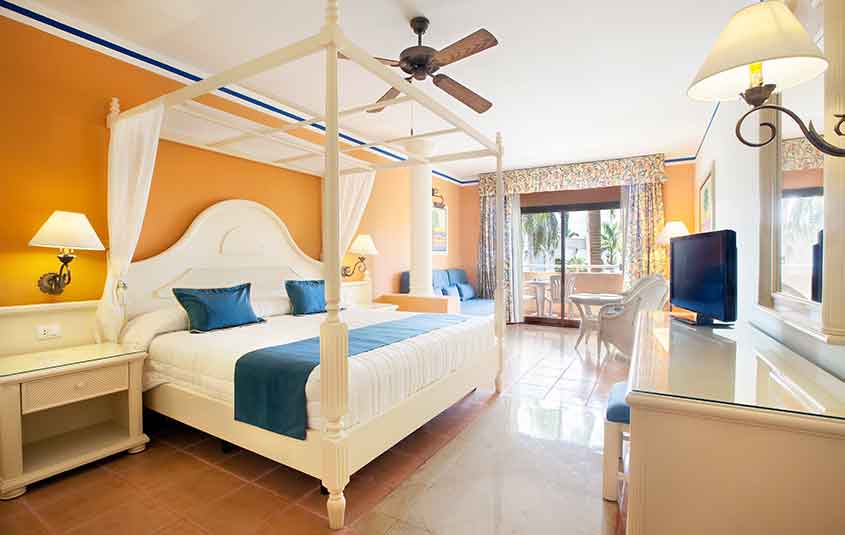 In addition to on-site offerings, guests have access to the brand's Las Olas Beach House located within the complex. Opened in late 2019, the beach house is home to several restaurants overlooking the beach and spans a total of 7,400 square metres. The two-storey facility also features two beachfront restaurants that at night convert into themed restaurants – one Mexican and one Rodizio-style – as well as a beach bar and three other themed restaurants (seafood for adults-only, Indian with vegetarian and vegan options, and Mediterranean).
With all its reopened properties, Bahia Principe Hotels & Resorts has implemented rigorous safety and hygiene measures in collaboration with HS Consulting, international consultants specializing in the tourism industry. These include proper social distancing, increased cleaning and disinfection, health checks, digitalizing experiences and more. Additionally, for guests who require COVID-19 testing for their return flights, Bahia Principe is able to accommodate on site through partnerships with local laboratories and clinics. Guests should contact the front desk upon arrival to schedule their test prior to departure.