STATE COLLEGE, PA — Hang on to your hats: weather experts are predicting that tropical storms and hurricanes in the Atlantic will total 14 this season, two more than what is considered normal.
A 'cold blob' of water in the North Atlantic Ocean could be the wild card in the 2016 Atlantic hurricane season, say forecasters.
The cold blob refers to a large area of colder-than-normal sea-surface temperatures east of Newfoundland and south of Greenland.
"This area of colder water started to show up a few years ago and has become larger and more persistent during the past couple of years," said AccuWeather Atlantic Hurricane Expert Dan Kottlowski.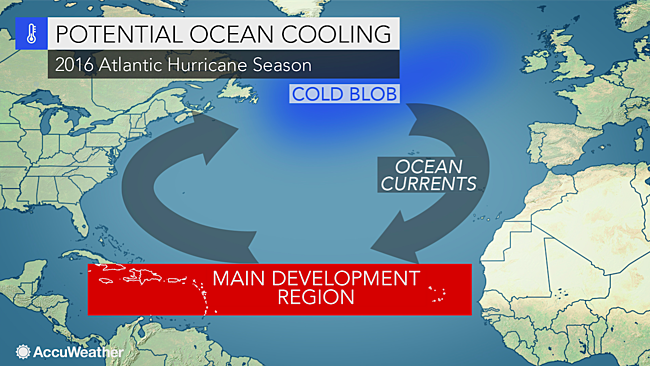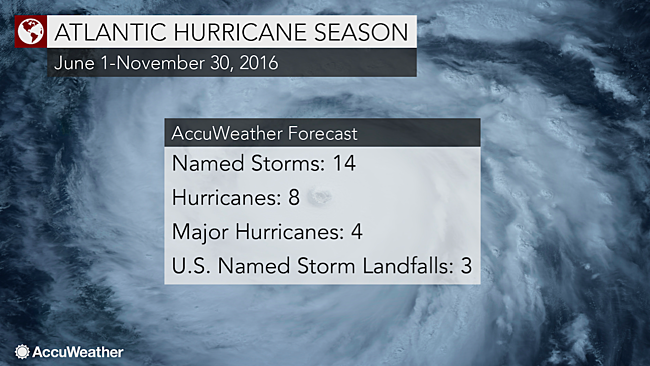 Whether or not ocean currents draw cold water from this blob southward into tropical regions of the Atlantic could determine how active the season becomes.
"The big question is whether we will go into a La Niña, which is what we're anticipating right now," said Kottlowski.
La Niña is characterized by cooler-than-normal ocean water temperatures in the Pacific Ocean near the equator.
When this occurs, less wind shear is found in the developmental regions of the Atlantic, increasing the potential for a higher-than-normal amount of tropical systems.
"Historically, some hurricane seasons that have followed a transition from El Niño to La Niña have been very active. It's possible we could flip from one extreme to the other, from below-normal seasons the past three years to an above-normal year in 2016."