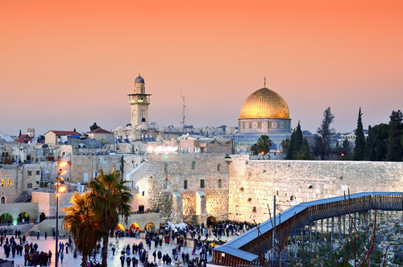 TORONTO — Agents have until Dec. 15 to qualify for prizes by completing the Israel Specialist Program on Travelweek's Learning Centre.
The grand prize is a trip for two to Israel including two roundtrip tickets from Toronto, courtesy of El Al Airlines, plus a five-night stay at select Dan Hotels.
Agents are further incentivized to complete the course because the Learning Centre is currently running a promotion – Smile with Air Miles – and any Specialist Programs completed by the end of the year give agents a chance to win 8,000 Air Miles. This is above and beyond the 10 CITC credit agents earn just for completion.
The Israel Specialist Learning Centre is an online educational tool for travel agents that should take about 90 minutes to complete. Agents will learn about selling Israel; cities and regions; faith-based travel; art & culture; niche experiences and agent information. Upon completion, agents will be fully prepared to sell this dynamic destination with confidence, supporting their bottom line.
Haim Gutin-Golan, Commissioner for North & South America, says "we may not have beaches like the Bahamas and Costa Rica, but we have something that enriches your soul and mind, experiences that inspire your beliefs. We have so much to offer, the challenge now is to show people".
Education is an extremely important factor for agents looking to sell a destination like Israel. There are many important selling features as Israel becomes an increasingly dynamic destination, while faith-based travel requires an extra level of understanding.
"It's difficult to sell a product when you don't know much about it," say Gutin-Golan. "But agents need to know that Israel is an incredibly lucrative destination to sell, especially for groups. We hope this Learning Centre will help them see that."
To sign up for the Israel Specialist Learning Centre, visit travelweeklearningcentre.ca.
The Israel Specialist Program has also been launched in French on Travelweek's Le Centre d'apprentissage where francophone agents can access the educational platform. To sign up in French, visit lecentredapprentissage.com.