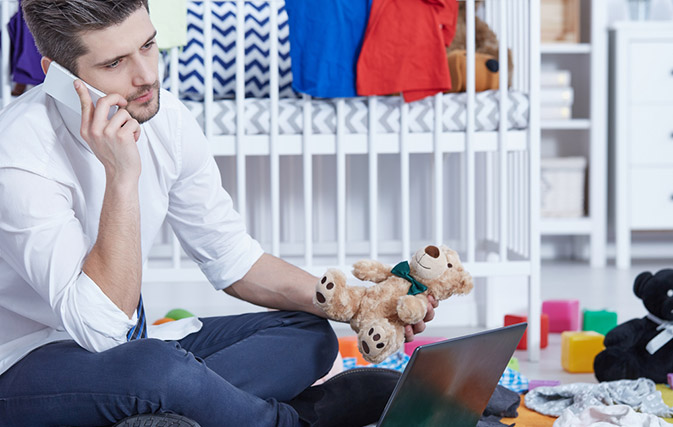 Millions of us have viewed the hilarious YouTube clip of the serious professor Skyping with BBC reporters about South Korean politics from his home office. His two small children wander into the background and … there goes the interview. If you haven't seen it yet, check it out here: I promise it will bring a smile to your face.
And that may be the smile of recognition. One of the biggest reasons travel agents opt for the work-from-home model is that they get to spend more time with their kids. On the downside, it can mean that kids want to spend more time with them – including during work hours.
Here are five great tips to help you get that work/life balance into shape:
1. Having kids – especially small kids – makes it even more important for you to have a designated workspace in your home, and not just the corner of the dining room table. It sends a signal to everyone that you are now 'at work' and can leave files, etc. out. One friend uses a spare bedroom but got a glass-paned door so that her small children can see she's there … but know not to interrupt unless it's urgent.
2. Work around your child's schedule: during naptime, when they're at hockey practice or have gone to bed. This means you've got to dip in and out of your workday but it does mean you'll be uninterrupted.
3. Consider hiring someone to look after your child, say, after school for a couple of hours. This could be a young teen neighbour –you don't need a skilled (i.e. expensive) babysitter to entertain your kids while you are at home but working. It's all about being able to focus.
4. I'll bet you can't do it all: carpooling kids, making cupcakes for the Grade 1 class, sewing a costume for the school play and keeping an immaculate home. Learn to say no, and say it without guilt.
5. Best of all, reward your kids for being understanding. Give them a big cuddle when your workday is over and put your phone away. Now's your chance to focus on them!