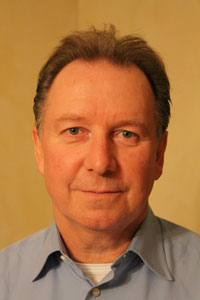 Home-based travel agents are on the rise, for good reason. With host agencies offering a high level of support, coupled with the freedom and flexibility that comes with working from home, it's any wonder why more agents aren't making the leap. At the forefront of this growing sector is Nexion Canada, a leading host agency in Canada that has made it a key priority to help its agents succeed. We chat with President Mike Foster about the importance of success, the benefits of going niche, and what's on the agenda for the rest of the year.
Tell us a little about Nexion.
Nexion Canada is based in London, ON, and is the premier host agency in Canada. All of our members are independent travel professionals who serve their clients from their homes or offices. There are many Canadian travel agents from all over the country who have chosen Nexion Canada as their host agency. Operating in Canada since 1982, Nexion Canada was acquired by Nexion, LLC, which is North America's premier host travel agency for independent travel agents, in 2013. I also am a shareholder in the business, making Nexion Canada a company not only managed by a Canadian, but owned as well. Based in part the size and strength of our overall organization, we are able to give our members a tremendous advantage in supplier relationships due to our negotiating power.
Nexion recently held its 'Circle of Excellence' event where the company honoured its top agents. Tell us, why is it important for Nexion to celebrate success, and how do you ensure that agents accomplish their goals?
When a Nexion Canada member is successful, the company is successful. Events like the Circle of Excellence are not only an honour, they're a lot of fun. We like to make sure that top-selling Nexion Canada members are recognized and rewarded, and get to network with each other. Since Nexion members are all independent and home-based, we often hear that events like the Circle of Excellence and the annual CoNexion conference are really appreciated as a way to make valuable new contacts.
Many of your agents specialize in one niche. How does one become a specialist and what are some of the benefits of specialization?
Specialization begins with passion. I always ask new Nexion members what they want to specialize in. A travel agent who loves their niche has a far higher chance of success than someone who specializes in something just because they think it sounds lucrative. With that said, I'd also encourage travel professionals to study the industry and talk to other professionals to see if the niches they are passionate about are growing segments they can add value to. Travel professionals offer a valuable service, and should be profitable. Combining passion with knowledge of where your services are most needed equals success.
When someone is building their business, it's important that they not be a jack of all trades. No one travel agent can know every part of the world, or type of travel. It's far better to choose a niche you love and where you see a need, and then learn it backwards and forwards to give clients the best service possible.
How would you describe travel in 2016? And what's your forecast for 2017?
Actually, 2016 was a good year for travel, and I'd encourage optimism in the industry. Every year brings its own challenges, but I believe 2017 holds positive potential for the travel industry.
Travel suppliers are sensing this too, and investing in upgrading their properties and ships. Because travellers have such varying interests, more and more niche suppliers are opening up—for instance, a supplier might choose to specialize in tours of religious sites in Southeast Asia. And with Canada's 150th anniversary this year, it's a great opportunity for Canadians to explore our country. Nexion Canada is predicting an uptick in domestic travel—with Canada's size, there's a lot for Canadians to explore!
All these developments point to 2017 being an excellent year for any smart, savvy travel agent.
What does Nexion have in store for 2017? Any new products, agent tools, suppliers, etc.?
Nexion Canada has a lot of education opportunities for our members this year, including training for those wanting to break into the travel agent industry (more information coming soon!). For current Nexion members, we remain focused on providing programs and services to help them grow their business. We have plans to roll out MyNexion, a members-only site that gives easy access to all trainings, supplier information, virtual networking, etc. For those members who want some face-to-face learning, we're offering some mini Boot Camps in 2017. This intense classroom training gives members access to industry experts, Nexion Canada staff and training on all the things we have to offer. Nexion Canada members also are part of the larger Nexion host agency, and have access to programs like pinSIGHT, our proprietary hotel reservation system that lets travel agents choose the right hotel options for their clients. The selections include public and private hotel channels in one screen, pricing from prepaid inventory to rates featuring significant value-adds, and all room categories, plus extraordinary mapping capabilities.