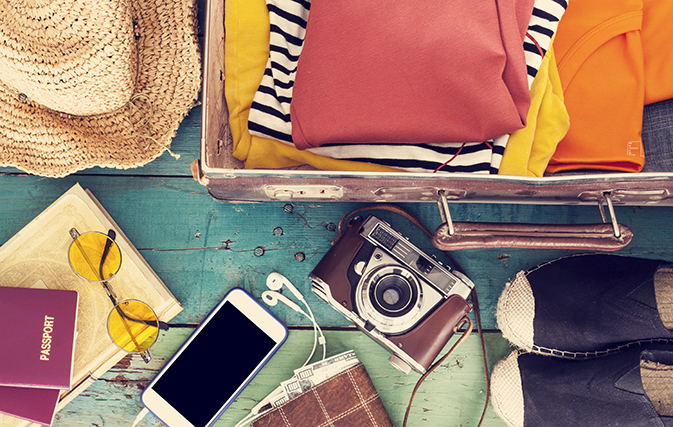 They are a legendary perk of our industry. In the 'good old days' there were limitless fams, or so it seemed, and they were free of charge. But times have changed and now a fam often represents not only a time commitment but also a financial investment. Here are some ideas to make sure you get the best return on that investment.
---
Be prepared with a notebook and/or your phone's digital notebook, and take notes. Your personal impressions are very important, and if you'll be doing multiple hotel inspections or seeing lots of a ship's stateroom categories in a day it can be a bit overwhelming. Also bring lots of business cards – more than you think you'll need.
Take lots of pictures too (some with you in them for your social media including your website). If you are touring multiple hotels make sure you can identify each hotel's group of photos, perhaps by starting that group with a photo of the hotel name e.g. at the entrance. Be sure to get info on optional activities/facilities available in the destination or on board the ship, and the pricing.
Don't just check out the rooms (or staterooms) – look around and check out the clientele. If you can, chat to the 'real' guests or passengers to see what they like, and if there's anything they'd like to see changed.
Though it may be tempting to hang out with the same people on the fam, do get to know your fellow travel advisors. Our business is all about building your network, even with your fellow agents.
Don't forget to thank your host(s) – believe me, not everyone does. Do it in writing (with a card if you really want to be remembered). This is a relationship you will use time and time again. Let the manager, sales rep or the company who sponsored the fam know when you book the product and tell your host you did so thanks to the fam. You never know, more fam invites may just be on their way!
---
Lynda Sinclair, CTM, is the Senior Vice-President – Leisure at Vision Travel Solutions, which has an ever-expanding and vibrant program for independent agents. With over 30 years in the Canadian retail travel industry, Lynda says she "lives and breathes what goes on at the front line." She can be reached at lynda.sinclair@visiontravel.ca.