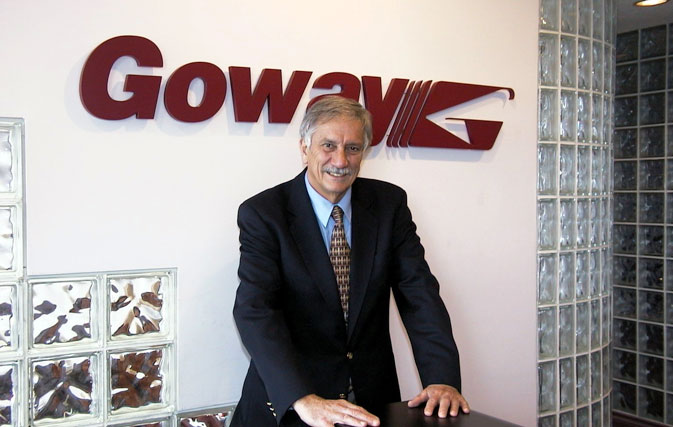 Australia was just a "minor destination" for Goway when it started operations in the early 1970s, says Bruce Hodge, Founder and President, Goway Travel. More than 40 years later, the Goway lineup just about spans the globe but Hodge is still happy to recommend a Downunder hidden gem.
1. With the success of the upcoming 'Cape Town to Cairo' trip departing in January 2016, should agents look for another epic Goway trip in 2017?
Hodge: "Cape to Cairo, Goway's US$45,000 per person 32-day ultimate Journey of a Lifetime invokes the spirit of discovery, adventure and luxury travel. Unfortunately the legendary railway line was never completed and we have to fly between points for half the trip. Due to our success we have scheduled another exclusive departure for Sept. 28, 2017, which will feature in our new AfricaExperts travel planner, out this month.
"And yes we are planning an alternative ultimate journey that will be equally epic. My wife Claire and I will accompany an exclusive departure in late summer 2016. We will travel overland between Beijing in China to St. Petersburg in Russia, along the famous Trans-Siberian Railway line and cruising the Volga River staying in the most luxurious accommodations available. Although it will be designed for the serious upmarket globetrotter, we expect the price to be significantly cheaper than our Cape to Cairo."
2. Goway started with Australia, added Asia, Africa and the Middle East and IslandsEscapes in the 1990s, Latin America in 2008 and most recently, Europe. You also offer product to the Arctic and Antarctica. Are there any up-and-coming destinations you're still eyeing?
Hodge: "That's what most people think! Actually, when Goway started in the early 1970s Australia was a very minor destination for us and Europe and the Americas were what we specialized in. Today North America is the last piece of the puzzle, but it is not on our radar yet. We have enough on our plate.
"Goway's Europe already has more product to sell than any other area we specialize in … except for Downunder. With over 40 destinations (including principalities) it is logical for us to presume that our Europe program will soon have the most product. Currently missing are long-stay ideas for snowbirds, motorhomes for the real freewheeler (we're working on a unique concept), a range of offers for 18-35's and enough Stays of Distinction as Europe has a huge range of very interesting accommodations."
3. Has Goway been heavily marketing its Europe product?
Hodge: "Although Europe already represents 15% of our income, we have not been heavily marketing it. Our GroupsOnly team has been sending groups to Europe for 20 years and our Air team has negotiated excellent airfares with the major carriers. All growth to date has been organic from 'switched on' agents who trust us to look after their clients.
"This month we are officially 'soft launching' Europe with a small brochure. We are in discussions with some tourism boards to profile their destinations in the coming months."
4. Goway has a great relationship and profile with the travel trade. How does Goway make sure it stays top-of-mind with agents amidst fierce competition?
Hodge: "Staying on top of agents' minds is not as hard as it sounds. The truth is Goway has a core group of professional agents who want top service for their clients. Our stated objective is to so satisfy Goway travellers that they will become repeat business for agents.
"We have a full-time customer service manager who monitors our staff and our destination performance. Recently we added an independent review service to our website which currently shows a 'Great' rating of 8.8 out of 10, based on 289 past traveller reviews. "
5. You must know Australia like the back of your hand. What are three must-sees (if you had to pick three!), and one hidden gem spot that maybe agents sending their clients to Australia wouldn't necessarily think of?
Hodge: "For the first-time visitor I recommend a visit to Sydney, one of the world's most beautiful cities; a visit to tropical North Queensland with its Great Barrier Reef, rainforests and indigenous cultural experiences; and the outback, particularly the Red Centre.
"My favourite hidden gem is Davidson's Camp (like an African safari lodge) in Arnhemland, Northern Territory. It teems with wildlife, has the world's largest outdoor gallery of aboriginal ancient (cave) paintings and untouched sacred aboriginal burial grounds. There are opportunities to swim in a billabong and fish for, and picnic on, the caught barramundi. Its owner, a former crocodile hunter, is the closest person I know to the fictional Crocodile Dundee!"